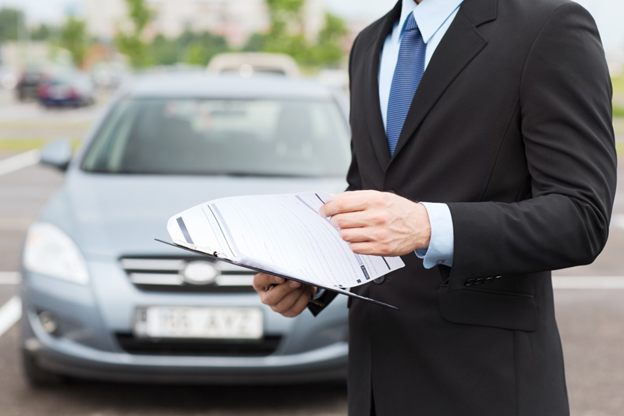 Hey there, newbie driver! So, you've finally got your hands on that shiny new driver's license, huh? Congrats! Now comes the not-so-fun part – navigating the confusing world of car insurance. Don't worry, though. I'm here to guide you through this maze of premiums, deductibles, and coverage options. Buckle up and let's get started!
Understanding the Basics
First things first, let's break down the basics of car insurance. It's like a safety net for your wheels, protecting you from unexpected expenses in case of accidents, theft, or damage. There are various types of coverage you can choose from, such as liability, collision, comprehensive, and personal injury protection (PIP). Each type serves a different purpose, so it's important to know what you need and what you can afford.
Premiums and Deductibles: What's the Deal?
Now, let's talk money. Car insurance comes with a price tag, and that's where premiums and deductibles come into play. Premiums are the regular payments you make to keep your insurance policy active. They can vary based on factors like your age, driving record, and the type of car you drive. Deductibles, on the other hand, are the amount you agree to pay out of pocket when you file a claim. A higher deductible usually means lower premiums, but it also means you'll have to shell out more cash if something happens.
Coverage Options: What Do You Need?
Choosing the right coverage options can be a bit overwhelming, especially for new drivers. But fear not, my friend. I'm here to simplify things for you. Liability coverage is a must-have in most states, as it protects you from legal and financial liabilities if you cause an accident. Collision coverage helps cover the cost of repairs or replacement if your car gets damaged in a collision, while comprehensive coverage comes to the rescue when your car is damaged by something other than a collision, like theft or natural disasters. And let's not forget about personal injury protection, which covers medical expenses for you and your passengers in case of an accident.
Shopping Around: Finding the Best Deal
Now that you know the basics, it's time to hit the virtual streets and start shopping around for the best car insurance deal. Don't settle for the first offer that comes your way! Take your time to compare quotes from different insurance providers, considering factors like coverage limits, customer reviews, and discounts. Remember, the cheapest option isn't always the best. You want a provider that's reliable, responsive, and has a good track record of handling claims.
Conclusion
Phew! We made it through the car insurance maze, my friend. I hope this guide has shed some light on the subject and helped you feel more confident about navigating the world of car insurance. Just remember, insurance is not something you can set and forget. It's important to review your policy regularly, especially as your driving experience and circumstances change. Safe travels, and may the road ahead be filled with smooth rides and worry-free journeys!